#WatchInColor, in support of diverse American filmmaking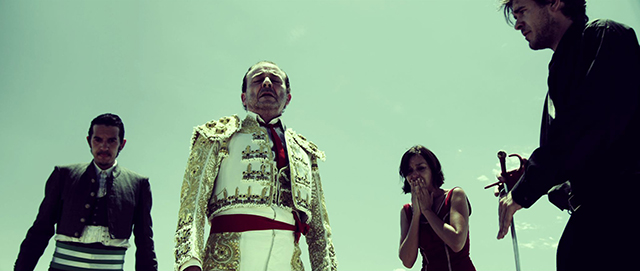 Watch In Color is a new initiative by ShortsHD to celebrate the diversity of American filmmaking talent and create a new opportunities for filmmakers from all minority groups.



Did You Know?



• 40% of Americans come from minority groups, yet minorities are under-represented in the feature film industry by 3:1 in leading roles, 3:1 in directors and 5:1 in writers.*

• Conversely, short films reflect a truly diverse talent pipeline, with the three 2016 Oscar-nominated short film categories together having more minorities than all the major Oscar-nominated feature film categories combined.


How Is ShortsHD Leading the Cause?

ShortsHD is creating new opportunities for filmmakers from all minority groups and you can encourage others to join us:

• On-set: We're asking movie producers and studios to join us in producing short films made by and starring minority talent.

• On-air: We're dedicating our air-time to getting films by and with minority filmmakers seen by our audiences. This month, 40 hours of ShortsHD airtime to films by Hispanic talent and before the Oscars in February, another 100 hours to minority filmmakers. We're asking other TV channels across America to do the same.

• On-screen: We're creating a "catalog" of top-quality short films featuring minority talent. These films will be available to theaters across the country for screening prior to mainstream features.

How Do You Get Involved?

• Share your favorite actors, directors and movies that reflect America's true colors. Include #WatchInColor in all your social media posts.

• Encourage your local theater to get involved!

• Encourage your friends to join the movement!

Source: The 2016 Hollywood Diversity Report from the Ralphe J Bunche Center for African American Studies at UCLA




#WatchInColor proudly accepts entries via FilmFreeway.com, the world's best online submission platform. FilmFreeway offers free HD online screeners, unlimited video storage, digital press kits & more.
Click to submit with FilmFreeway.